Stephen Siegel (United States of America)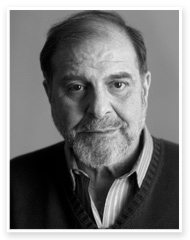 download sample
of full score download
programme notes

Stephen Siegel's musical education began with violin lessons starting at age 8. Siegel wrote his earliest compositions shortly thereafter. At age 10, he entered the New England Conservatory's Preparatory Division, where he studied violin, chamber music performance and music theory. He did his undergraduate work at Columbia University where he studied with Vladimir Ussachevsky, Otto Luening and Charles Wuorinen. Siegel completed graduate studies in musical composition at the Juilliard School with Elliott Carter and Vincent Persichetti.
Siegel has written compositions ranging from chamber music to orchestral works. Between 1997 and 2004 Siegel taught musical composition, theory and history at Bennington College. In 2002, Siegel was awarded a Fromm Music Foundation Commission for a string quartet that was premiered in Vienna in 2008 and will be part of a CD scheduled for release by Spektral Records this summer. Siegel's composition for solo violin, Fire & Fleete & Candlelight - - that Diane Pascal is performing at the Staunton Music Festival this year - - is on the same CD.