Ivo Nilsson (Sweden)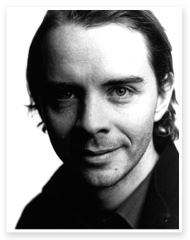 Ivo Nilsson (born 1966) is educated at the Royal College of Music in Stockholm and at IRCAM in Paris.

In 1989 his Octet was premiered by the Ensemble L'Itinéraire at Radio France.
Since then, his music has been performed by ensembles such as Cantus, Ensemble Son, Ensemble Recherche, KammarensembleN, Nouvel Ensemble Moderne, Orchestre des Flûtes Français, Slowind at festivals like Biennale di Venezia, Gaudeamus Music Days (Amsterdam), Huddersfield Contemporary Music festival, Ilhom (Tashkent), Musica (Strasbourg), Roaring Hoofs (Mongolia), 2 Days and 2 Nights (Odessa), Sonorities (Belfast), Spazio Musica (Cagliari), Spectra (Tirana), Time of music (Viitasaari), Ultima (Oslo), Warsaw Automn and the World Music Days in Zagreb.

His music has also been recorded by the radio companies BBC, DR, RNE, SR and YLE and by the record labels Ariadne, Phono Suecia and SFZ Records.

Ivo Nilsson was the artistic director of the Stockholm New Music festival in 2003 & 2005.