Detlev Mueller-Siemens (Austria - exploring Great Britain)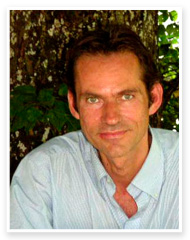 Detlev Mueller-Siemens was born in Hamburg in 1957. In 1970 he began to study theory, composition and piano at the Musikhochschule Hamburg, starting with composition lessons with Guenter Friedrichs and continuing with György Ligeti from 1973-1980, interrupted by an one-year residence in Paris 1977/78. There he studied with Olivier Messiaen.

Mueller-Siemens continued his studies of piano with Volker Banfield and took conducting lessons with Christoph von Dohnányi in Hamburg from 1978-1980 and with Klauspeter Seibel in 1985. In 1981 he was assistant conductor of the production of György Ligeti's "Le Grand Macabre" at the Paris Opera.

From 1986-1988 he was assistant conductor at the Theatre Freiburg. Mueller-Siemens was awarded numerous prizes and scholarships, so he stayed twice at the Villa Massimo in Rome (1980, 1982) and was awarded the Price of the Hindemith Foundation (1985), the Rolf-Liebermann-Grant (1988) and the Rolf-Liebermann-sponsorship for his opera "Die Menschen" (after a drama by Walter Hasenclever).

His most recent chamber opera "Bing" (after Samuel Beckett) has been world premiered at the Bonn opera in December 2001. Detlev Mueller-Siemens lives in Basle, where he holds a professorship for composition at Music Academy since 1991.

From March 2005, he is professor at the University of Vienna. He wrote operas, works for orchestra and for ensemble, concertos, chamber music and works for piano. Detlev Müller-Siemens lives in Vienna and Basle.