Joyce Beetuan Koh (Singapore)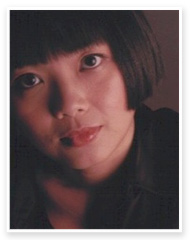 download sample
of full score download
programme notes

Joyce Beetuan Koh's artistic output covers acoustic, electroacoustic formations and multi-disciplinary collaborations, including conceptualisation and direction of productions; 'On the String' (55', 2010), 'The Weather Stations' (60', 2009), 'Listen to my skin' (20', 2008). Works published by ABRSM (UK) are 'la pierre magenta' (68", 2000) and 'Piano Peals' (3', 2003). Her works are performed widely at international festivals, concert series and conferences; The Proms 1996, ISCM World Music Days 1997, Melbourne Arts Festival 2002, Biennale Musiques France 2003, Singapore Arts Festival 1998, 2001, 2010, International Computer Music Conference 2011 by musicians and orchestras; BBC Symphony Orchestra, Hungarian Radio Orchestra, Stavanger SO, East Anglia Chamber Orchestra.
She was awarded PhD Composition from University of York in 1997, obtained B.Mus and M.Mus at King's College London from 1987-1991.