Mari Kamimoto (Japan)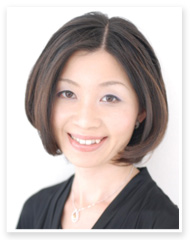 download sample
of full score download
programme notes
Born in 1975 in Kobe (Japan), Mari Kamimoto obtained a master's degree in composition at the National University for the Fine Arts and Music in Tokyo and a first prize for her concerto for cello and orchestra Movement/Dancein 2001.

She entered the Paris Conservatory in 2002, where she studied with Frédéric Durieux (composition prize in 2006), Luis Naon, Yann Geslin and Tom Mays (new technologies), Michaël Levinas (First Prize for analysis in 2005), Denis Cohen (orchestration prize in 2007).

In 2003 her electro-acoustic piece Vaguewas broadcast on the Japanese TV channel (BS- digital) in collaboration with the painter Tomoro Kawai. In 2004 her score for 15 musicians La Chaîne cachéewas premiered by the Ensemble Intercontemporain at the Arsenal in Metz, conducted by Peter Rundel.

In 2006 Petit Torsefor wind quintet was first performed by the soloists of the Ensemble intercontemporain. At the Abbaye de Royaumont she followed the courses of Brian Ferneyhough, Michael Jarrell and François Paris and presented Tableau de la nuit for three female voices conducted by James Wood.

For 2005-2006 she received a bursary offered by the Japanese government to artistes living abroad.
In 2007 her piece for solo piano solo commissioned by the Tokyo Opera City was played by Rieko Aizawa as part of 'B to C'. In 2008, in Japan, she collaborated with the ensemble Les Temps Modernes of Lyon, in a festival of French music at Yokohama, where she presented Boucle, sans jamais dormir…

Since April 2009 she was been assistant teacher at the Toho Gakuen College of Music and the Kunitachi College of Music. In 2011, her new piece was commisioned by Izumi Sinfonietta Osaka of 27 musicians: this piece was ordered as a hommage to Gustav Mahler.