Thomas Heinisch (Austria - exploring Argentina)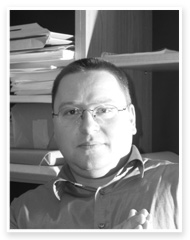 Thomas Heinisch was born on the 27th of December 1968. He studied composition and theory at the Vienna Conservatoire in the class of Reinhold Portisch (diploma 1995) and privately with Christian Ofenbauer. Additional studies with Wolfgang Rihm in Karlsruhe. Masterclasses with Alfred Schnittke and Friedrich Cerha.
From 1991 until 2010 he was member of the editorial department of Universal Edition.
In 1995 he held a guest lecture on the Theme of "music and reception" at the University of Vienna. In 1997 we received the "International Rostrum of Composers" award of UNESCO for his work "Abglanz und Schweigen".
Performances of his works in Austria, Germany, Sweden, Russia, Azerbaijan by ensembles like "GAGEEGO!", Klangforum Wien, Ensemble Kontrapunkte, Die Reihe, Ensemble 13, Österreichisches Ensemble für Neue Musik Salzburg. Since 1998 regular performances at Wien Modern, Salzburg Festival and Styrian Autumn.
In 2002 he programmed the "Lange Nacht der Neuen Klänge" together with Roland Freisitzer and in 2002 he co-founded (with Roland Freisitzer and Alexander Wagendristel) the "Ensemble Reconsil".
In 2006 his commission for the 80th Birthday of Friedrich Cerha was premiered at Vienna Musikverein. In 2007 he programmed the ISCM-Festival to its 85th anniversary at the Vienna Konzerthaus.