Pui-shan CHEUNG (Hong Kong)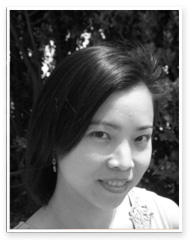 download sample
of full score download
programme notes
Dr. Pui-shan CHEUNG is prize winner of many international and national composition competitions. Described as "beautiful sounds with abrupt intrusions of jagged explosive ideas." (Peninsula Review). Her music has been performed by Gothenburg Opera Symphony Orchestra, Estonia National Symphony Orchestra, Hong Kong Philharmonic Orchestra, Shen Zhen Symphony Orchestra, UMKC Symphony Orchestra, HKAPA Academy Orchestra, as well as Stockholm Saxophone Quartet, Darmstadt Trio (Germany), Saxcess Saxophone Quartet (New Zealand), TIMF (Korea), Pacific Sounding Ensemble (Japan), Eight Black-bird, Empyrean Ensemble (San Francisco), Liberace Woodwind Quintet (Kansas City) and Wuji Chinese Plucked-string Music Ensemble (H.K.) .
Recently, her sinfonietta work, "Ch'ien III" has won the third place at the "International Music Prize Luxembourg, 2009" and has received the world premiere by the Luxembourg Sinfonietta on Oct.18, 2009.
Her recent music performance include the ISCM,World Music Days in Sweden 2009, Tong Yeong International Music Festival 2009, ACL Conference and Festival, Korea (2009), MUSICARAMA'08 in Hong Kong, Pacific Music Festival, Japan 2008, Rostrum Music Festival, Dublin 2008, Beijing International Congress on Women in Music 2008 and Central Conservatory Music Festival, Beijing 2008. Pui-shan has received number of awards and prizes, including the first prize in the II International Lepo Sumera Composition Contest in Tallinn, Estonia, third prize in the "International Music Prize Luxembourg, 2009" in Luxembourg, Libby Larsen Prize in the International Alliance for Women in Music Search for New Music by Women Composers Composition Contest, special prize in the IBLA World Competition in Italy, first prize in the University of Missouri, Kansas City (UMKC), Orchestral Composition Competition, first prize in the UMKC Chamber Music Composition Competition and two regional prizes in the SCI/ASCAP Composition Commission Program as well as the Composers and Authors Society of Hong Kong Composition Scholarship for Overseas Studies, and the Lee hyson Fellowship from the Asian Cultural Council.
She has held residency at the Atlantic Centre for the Arts and currently composer-in-residence in Wuji Chinese-plucked Music Ensemble. Born in Hong Kong, Dr. Cheung received her degrees from the Hong Kong Academy for Performing Arts (B.M. (hons), University of California, San Diego (M.A.) and University of Missouri, Kansas City (DMA). She has served as Assistant Professor at the Central Conservatory of Music in Beijing and currently teaching at the HKAPA.